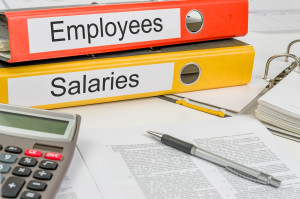 Nearly 50% of U.S. Businesses choose to have a Payroll Service Provider (PSP) manage their employee payroll needs.
When I last checked, there were still only 24 hours in a day.  With all that an entrepreneur has to manage — staffing, sales projections, marketing, business growth, and more  — figuring out payroll and payroll taxes can be the least favorite, more time consuming and most confusing task. 
In addition to tax planning services, Jeff Warren EA offers comprehensive payroll services, which allow small business owners easy, customized solutions for their employee payroll needs.  We've been handling payroll takes for decades, and we offer:
Personalized service with next day processing

Full charge to tracking services

Tax tracking and payments including electronic payments

Direct deposit

Worker compensation reporting and audits

Representation before the IRS and state taxing agencies as needed

Variety of reports as well as customized reports

Downloads to most popular software bookkeeping and accounting programs.  A real time saver!

Payroll compliance advice no charge (remember, we are not attorneys!)

A variety of other payroll services, just inquire!